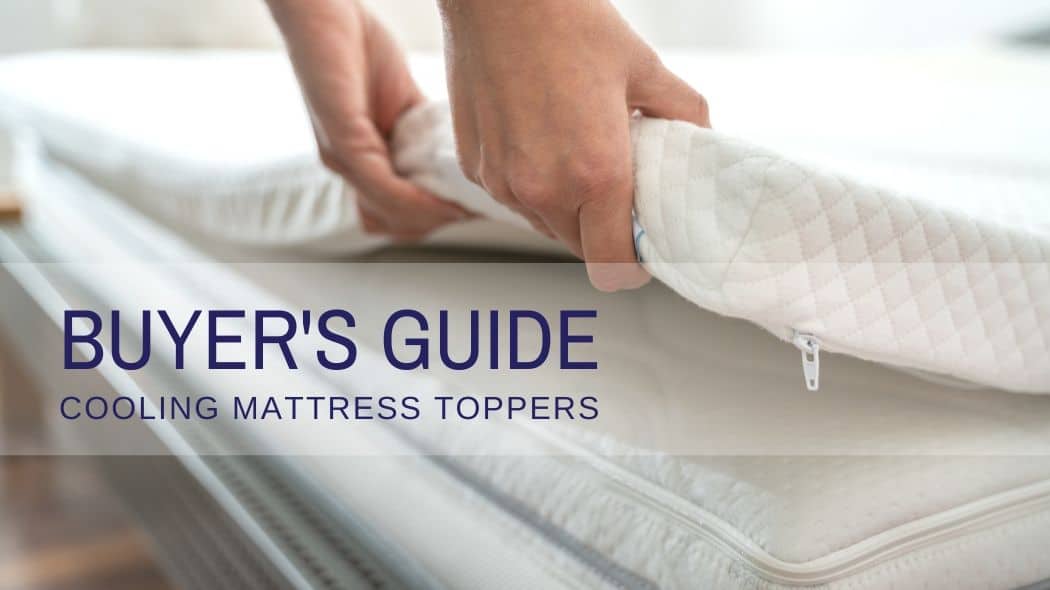 **This post contains affiliate links and I will be compensated if you make a purchase after clicking on my links
If you are a fan of purchasing mattresses online, you know most come in one firmness. On a scale of 1-10, with 10 being the firmest, most mattresses target around 5-7. This isn't necessarily a bad thing, as 80% of sleepers are happy with "medium" or "medium-firm".
Your preferred sleep position will affect your preferred firmness. Back and stomach sleepers are fine with firmer mattresses, however, side sleepers may find they need additional cushioning on pressure points, like hips and shoulders.
If this is the case, you can add a little padding. If you need just smidge, consider a quilted mattress pad.
If you need more, check out a mattress topper, which adds from 1-4 inches of extra cushiness. Choose the thickness based on how much cushiness you wish to add.
Topper + mattress pad
Place your protective mattress pad over both the topper and mattress. Ideally, your mattress pad has a layer of breathable waterproof polyurethane, which will protect both topper and mattress from any fluid spills.
Most toppers have corner straps to keep it in place. If you're combining a topper with a mattress pad, the stretchy sides of the pad will help keep everything in place on top of your mattress.
Finding the perfect topper may take a bit of trial and error, especially when the temperature is part of the comfort equation. Before making a purchase, always check for a generous return policy.
These days, the minimum standard is 30-days, in line with the return policy of your favorite online store. The more time you have to try out your topper, the better.
Toppers generally come in two types: quilted or solid foam.
Quilted toppers
Quilted toppers have a quilted cover and are stuffed with the same type of materials you find in comforters: polyester, down, or wool. Sometimes shredded memory foam. Unlike a comforter, these fills are significantly denser, as they need to hold your weight.
Assuming a quilted topper fits in your washing machine, it may or may not be machine washable.
Sleep & Beyond myTopper. Filled with 100% washable (cruelty-free) Shropshire wool. (Also available in non-washable merino wool.) 100% organic cotton cover. 1.5" thick.
Wool in this topper is described as down-like. Wool is a breathable fiber that absorbs moisture, keeping you dry. This is important in all seasons: you stay warm in winter, and cool in summer.
[Standard 30-day return policy from your favorite online store]
Foam toppers
Foam toppers are usually a single piece of solid foam but can also be made of layers of different foam.
Premium foam toppers use memory foam. This foam is great at cradling your weight, however, there are a few downsides.
One, it's slow to respond. If you change positions or try to get up, you may find yourself slightly "stuck".
Two, is heat transfer. First-generation memory foam was notoriously hot. Newer memory foam has an open-cell structure to encourage air circulation. In addition, the foam may be infused with cooling agents, such as gel, copper, or graphite. Are these cooling agents enough to compensate for the memory foam and keep you cool?
Memory foam and similar toppers may arrive vacuum sealed. They may need to "off-gas" for a day or so, and also may need that time to fully inflate. Take a few nights, or even a week, to decide whether your topper will work for you.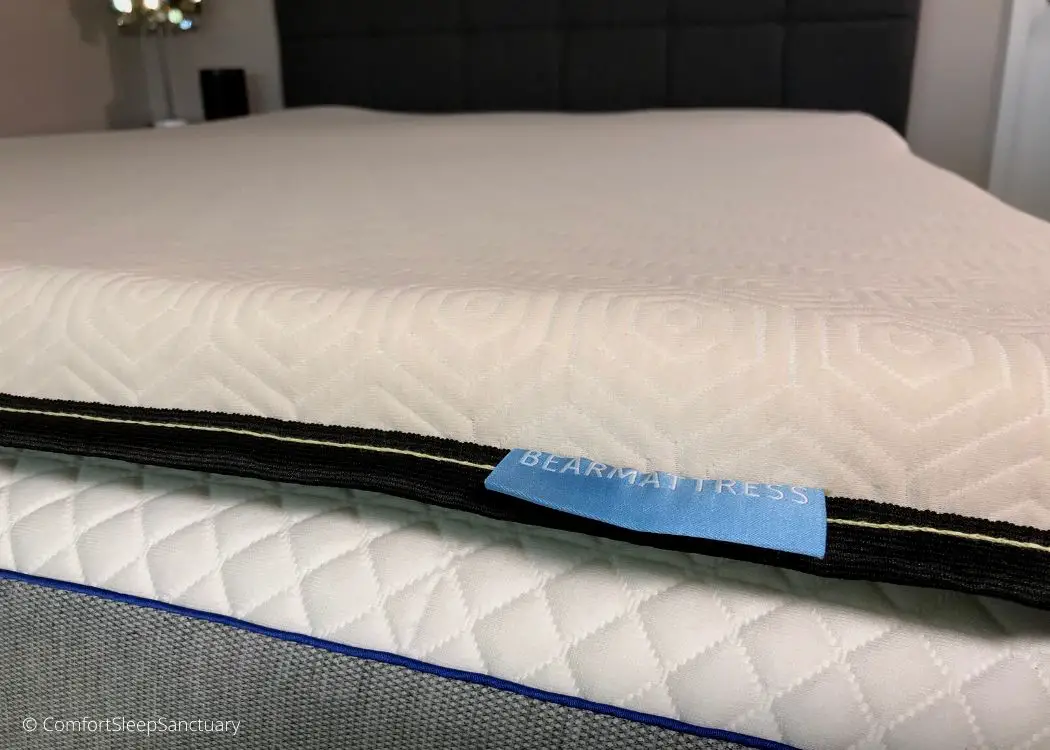 Bear ProTopper. Copper-infused memory foam with Celliant® technology. 2" thick.
Copper is antimicrobial, inhibiting the growth of bacteria and other things. In addition, it also has cooling properties.
Celliant captures body heat and transforms it into infrared (IR) energy. As an added benefit, this IR energy improves oxygen delivery to the skin. Celliant has been classified by the FDA as a medical device.
[100-night sleep trial]
Other Cooling foam toppers
Layla Memory Foam Topper. Copper-infused memory foam, with a thermo-gel cooling cover, that activates with body temperature. 2" thick.
[120-night money-back guarantee]
Want to try something other than memory foam? Nest bedding makes a topper of Energex™ foam.  According to the manufacturer, this foam combines the "energetic feel" of latex with the "pressure mapping of visco [memory foam]".
Although it is described as "temperature responsive", unlike memory foam, it should not stiffen when cold.
Plus it's breathable and designed to pull away heat.
Covers for mattresses & pillows
Review:
Bear Mattress Protector
Review:
Mediflow water pillow
Review:
Bearaby Tree Napper
Heated Blankets & Mattress pads
Wool Blankets & Comforters
Bed heating & cooling systems