**This page contains affiliate links and I will be compensated if you make a purchase after clicking on my links**
---
Admittedly, in the past, I've had very poor luck with memory foam. It's either far too hot or if I manage to cool it down through external means (eg, freezing the bedroom) it becomes too hard for comfort.
I recently switched out my old quilted mattress pad for the Bear Mattress Protector. This protector is awesome at keeping you cool, but it is a "protector" with no padding. Evidently that little bit of quilting was critical for my comfort. I started noticing that my hips would become sore if I spent too much time sleeping on my side, without switching to the other side.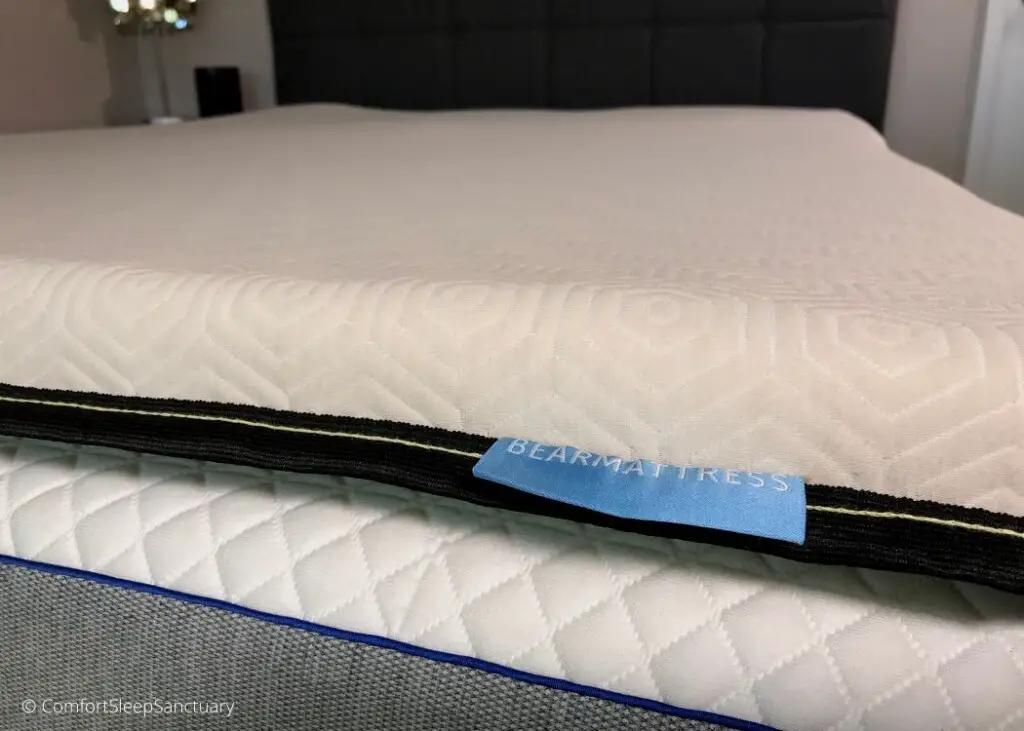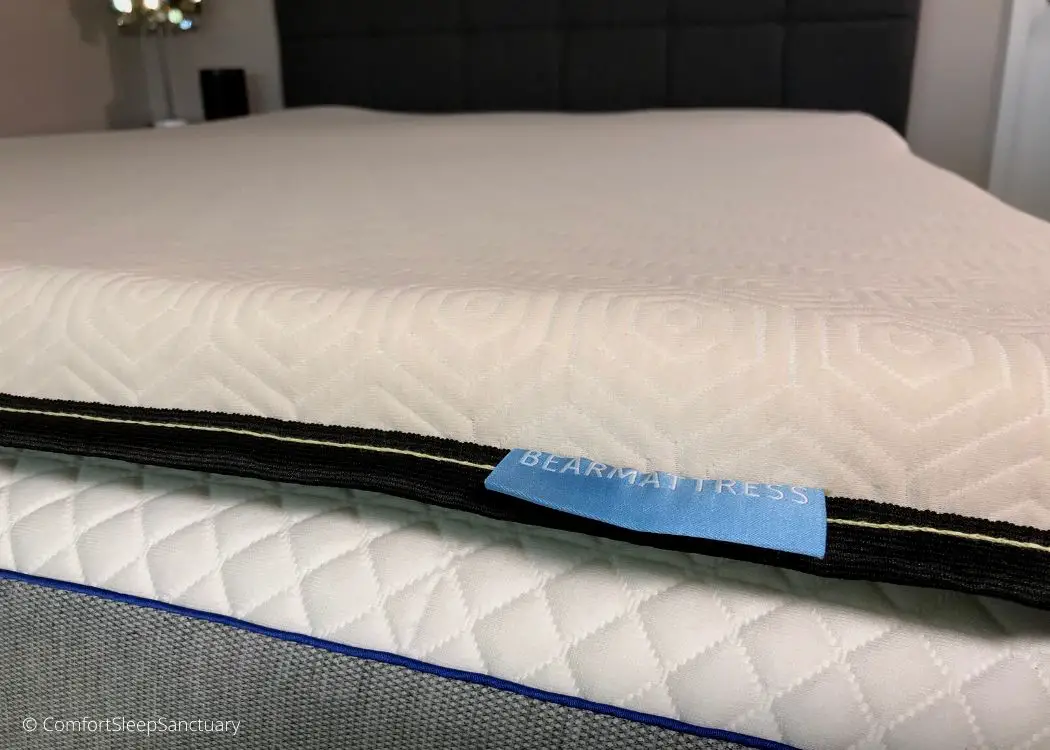 To fix this problem, I purchased the Bear ProTopper made of 2 inches of memory foam. This memory foam is encased in an attractive and protective cover. The memory foam is infused with copper and the cover utilizes Celliant® technology. Both are designed to keep you cool.
Copper is naturally anti-microbial and cooling
Celliant® is a technology designed to capture body heat and transform it into IR energy. In addition to cooling, this IR energy improves oxygen delivery to the skin. Celliant has been classified by the FDA as a medical device.
I am definitely more comfortable—no more sore hips!
Am I cooler? I believe I am a tad toastier than I was before, but nothing I can't manage. To put this into context, I sleep on a Nectar mattress, that I also picked for its cooling properties. (The Nectar is rated slightly cushier than other mattresses with a firmness rating of 6.5, but evidently, I need it cushier.)
In both cases, I used the cooling Bear Mattress Protector. When placed directly over my mattress it was very cool: if I moved a leg to an unused spot, I would immediately feel cool to the touch. With the addition of the topper between the mattress and the protector, this benefit seems to have disappeared.
In other words, the Nectar itself may be cooler than the Bear topper. Interestingly, the Nectar mattress is topped with memory foam (no copper or other cooling ingredient) but is designed for maximum airflow between all the foam layers.
Since adding this topper I'm finding it more of a challenge to stay cool. With the right sheets and blankets, I can keep the top of my body relatively cool, but the area facing the mattress gets a tad toasty…
I would still recommend this topper, as it is SIGNIFICANTLY cooler than the memory foam of old, however, it may not be as cool as other non-memory-foam options. And obviously, it may react differently with your own mattress, plus mattress protector or pad.
Not sure it's right for you? Bear has a 100-night sleep trial, so you can give it a good test.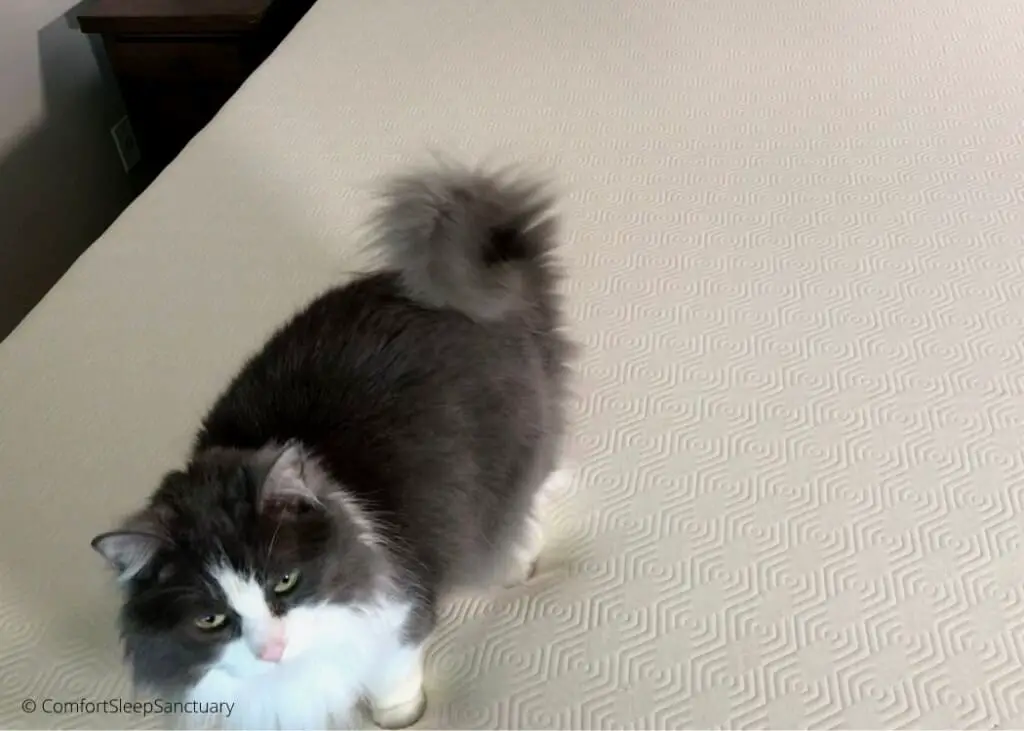 ---
>> To learn more, read our Buyer's Guide on Cooling Mattress Toppers
---
This is not a sponsored post; our own money was used to purchase this product. However, affiliate links are provided: if you purchase an item via these links we may receive a modest commission (and it won't cost you more).
[If you experience issues with menus or links not working, it is most likely due to your Ad blocker.]