**This page contains affiliate links and I will be compensated if you make a purchase after clicking on my links**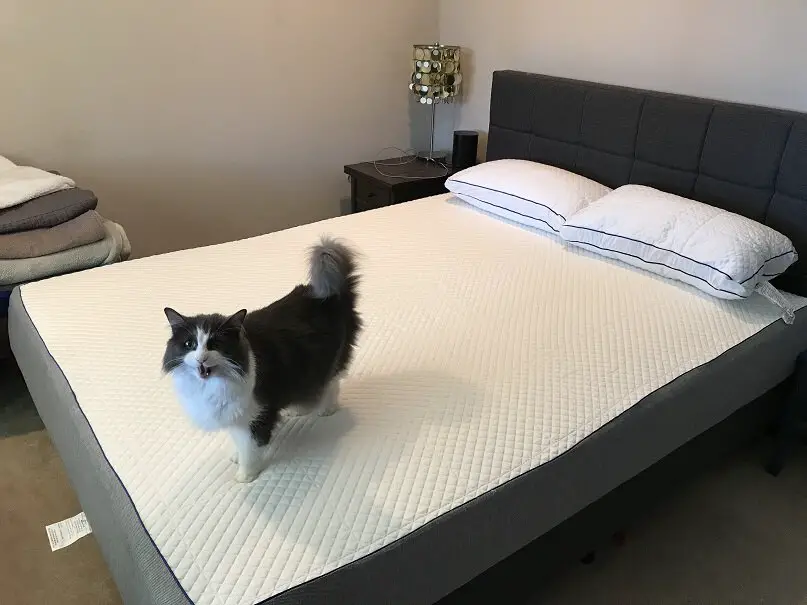 For years I slept on a foam mattress by Casper. An excellent mattress, but we broke up. (It's not you, it's me.) I purchased it back in the day when there were only 2-3 mattresses available for purchase online.
The mattress is slightly firmer than others. Originally, I didn't think this would be an issue as I could always add a foam pad on top.
Unfortunately, the foam pad made me hotter. It's currently rolled up in my garage.
The Casper mattress itself also made me hotter, despite using every cooling bedding available on the market. (In fairness, this could be in part, due to an anti-dust-mite cover I added.)
Recently, I've purchased a mattress by Nectar, and I couldn't be happier!
The first night I went from sleeping under a sheet plus a thin temperature-control blanket to adding a quilt. Yes, a quilt!
Plus, I'm not waking up with sore hips.
As of this writing, it's been several weeks, and my sleep has noticeably improved.
The Nectar mattress is "moderately firm", or 6.5 on a ten-point scale from soft to firm. To me it feels "comfortably firm."
The Nectar mattress comes with its own cover designed to both protect against dust mites and breathe. This cover is made of Tencel™, which is a breathable natural fiber derived from wood cellulose. Tencel™ has far better moisture-wicking ability than cotton.
Somewhere along the line these types of foam mattresses finally cracked the code on cooling breathable foam, incorporating gel memory foam and more airflow.
If you have an older foam mattress (especially, egad, a memory foam mattress) consider purchasing a new mattress using newer foam technology.
Purchasing a mattress online couldn't be easier. Sure, you can't try it out first, as you can in a store. But a five-minute in-store test will hardly tell you whether it is comfortable and cool enough for an entire night.
If you purchase a mattress online, it will come with a sleep guarantee. You should have anywhere from ninety days to a year to return it for free if unsatisfied. Nectar provides you a full year to try out the mattress.
Prices are very reasonable. My queen-sized mattress also came with two free pillows, which are also quite comfortable.
Interestingly Nectar also has a warranty that lasts forever. Personally, I think even foam eventually compresses, but it will take a while.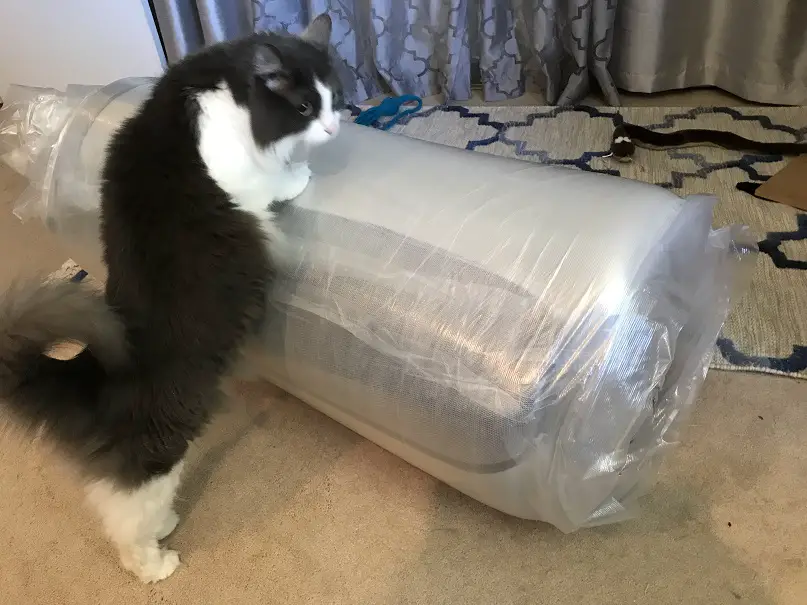 Your mattress will arrive on your doorstep, rolled up and vacuum-sealed. Stairs may be a challenge for a single person, but otherwise, I could easily drag the large box to my bedroom before unpacking.
A small cutting tool is provided so that you may remove the plastic without fear of nicking the mattress. Just make sure the mattress is more less near its destination before you start breaking the seal.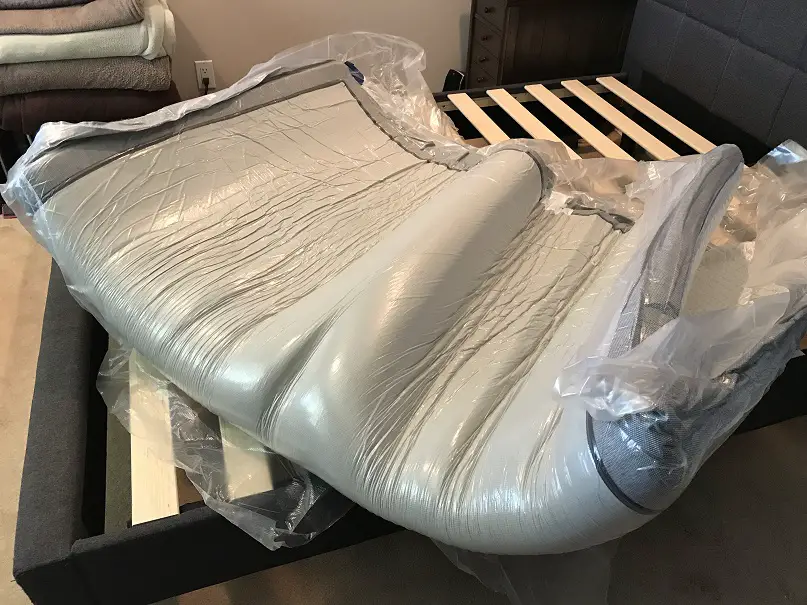 Once the seal is broken the mattress starts inflating immediately and takes only a few minutes to appear complete. It is recommended that you allow 24hrs for full inflation, but I cheated and slept on it around eight hours later.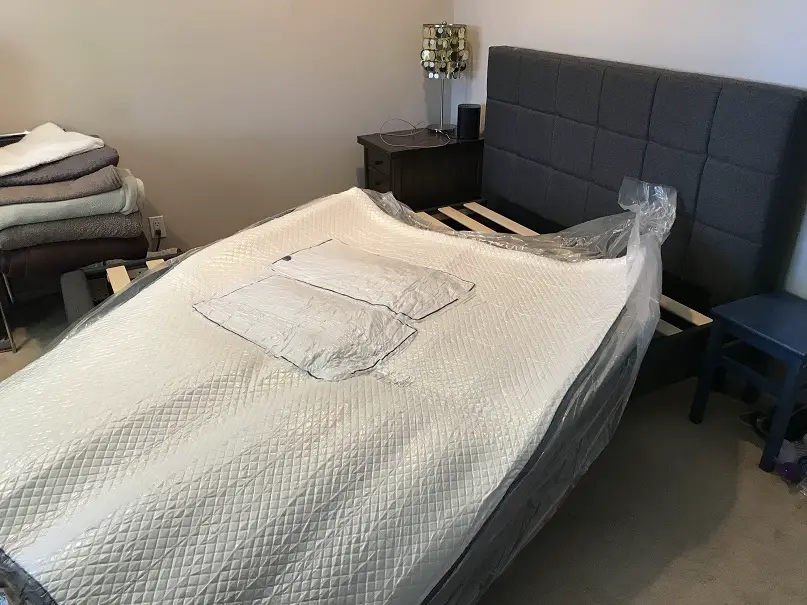 The first night you may wish to delay putting on any "restrictive" bedding such as a mattress cover or fitted sheets until immediately before bedtime.
Obviously innerspring and hybrid mattresses can't be rolled up. But most online companies also offer "white glove" service to set up your mattress for you.
The only hiccup I had was with FedEx who failed to deliver it on the day they originally specified. It came the next day.
---
How to fix an overstuffed pillow
I initially found the pillows a bit too overstuffed. I've recently discovered that I can easily fix this!
The stuffing is shredded memory foam encased within an inside zippered casing. I simply removed around one large zip-loc bag worth of stuffing.
Much better!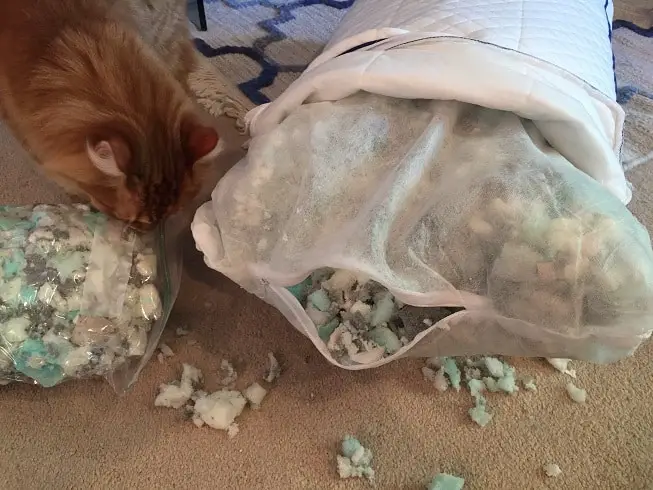 (This is not a sponsored post. Yes, I paid for all items. However, the links above are affiliated: if you make a purchase I will receive a small commission.)
[If you experience issues with menus or links not working, it is most likely due to your Ad blocker.]