**This page contains affiliate links and I will be compensated if you make a purchase after clicking on my links**
Photo by Nachelle Nocom on Unsplash
According to sleep hygiene experts, we should only be using our bedrooms for sleep and sex.
The best bedroom is a cool dark cave with no distractions.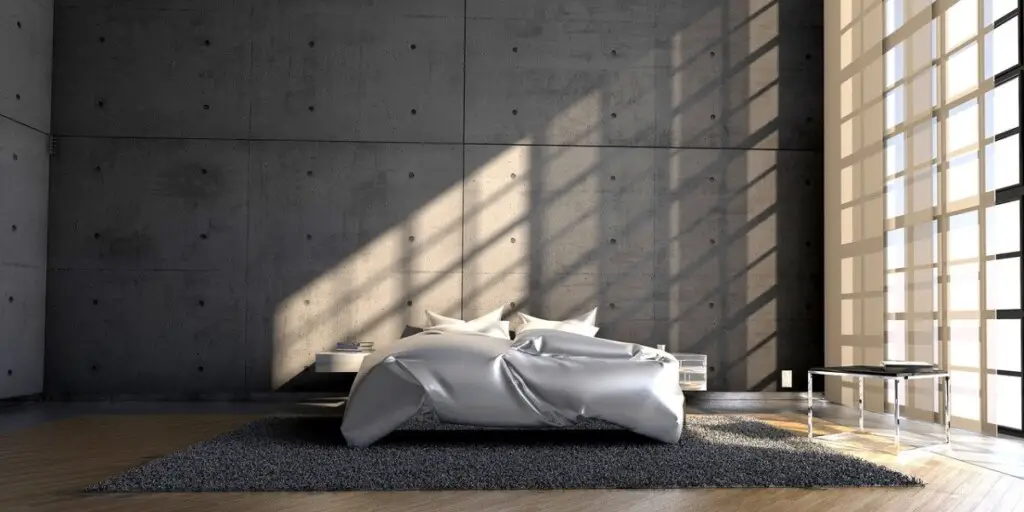 The rest of us want an inviting space where we can relax. Where we look forward to curling up and falling asleep.
Here is the (close to) definitive list on how to make your bedroom into your own private sleep sanctuary.
Cozy Bedding
Nothing says cozy like a quilt. It doesn't need to be an heirloom (it's more practical if it isn't).
What, not into quilts? How about one (or two) large, overstuffed duvets. Bonus points if you leave the whole mess unmade.
Tis the season for plaid. Lots of plaid. Plaid wool blankets…
Plaid throws
Plaid flannel sheets
Ok, maybe plaid is not your thing. How about a throw with an Indian Mandala pattern?
Or a throw (or throw rug) of fake fur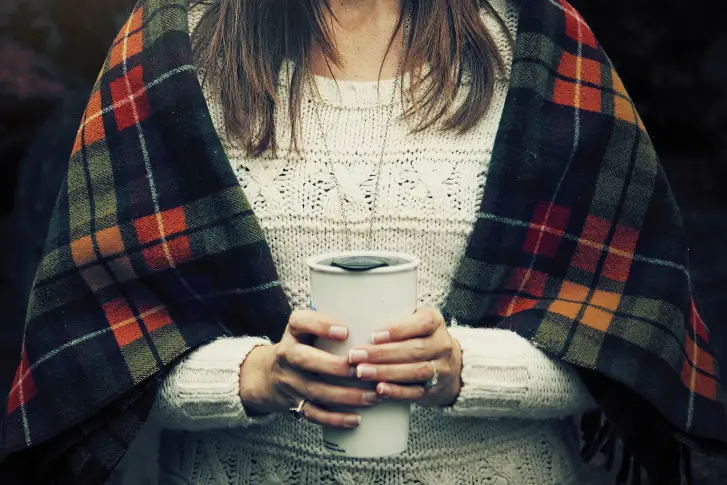 Or a throw knitted with oversized chunky yarn
At this point, someone suggests more throw pillows. Sorry, but we're not into those dust-catching objects that simply spend most of the time on the floor. Ick.
Looks aren't everything. Are you the right temperature? If you're a hot sleeper, look for sheets and blankets made of cooling fabrics. Alternatively, sleep in the perfect temperature with a bed climate system.
Like to feel cuddled? If you don't have a Cozy Companion handy (see below), then consider a weighted blanket.
…Or an electric blanket. (Or electric mattress pad.)
Don't forget your cozy wool socks or slippers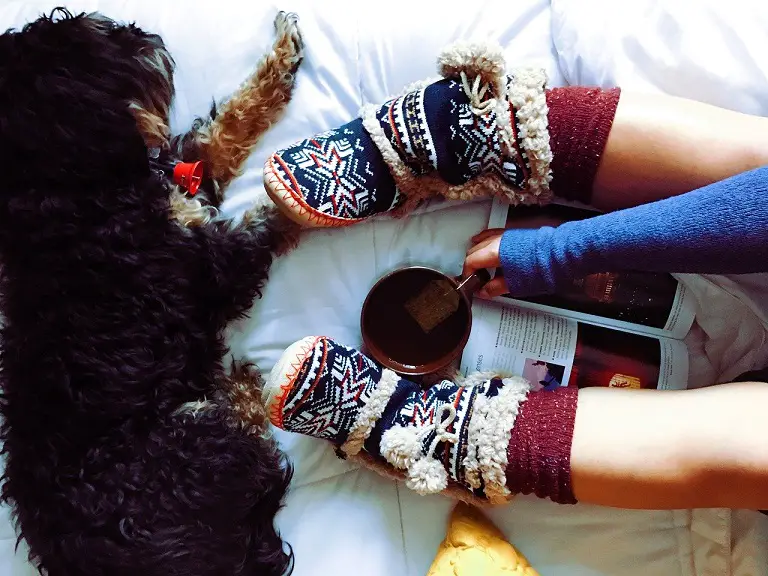 Cozy Lighting
Per our sleep hygiene experts, we'll avoid blue light in the bedroom. Keep a few "normal" lights for daytime use. The rest should be a nice shade of amber.
Obviously, no candles in the bedroom. We don't want to burn the house down. But there are acceptable substitutes. Like fake LED-lit candles.
Or better, yet, LED string lights (or "fairy" lights). They're not just for Christmas. (Although good luck finding them in the offseason!).
How about LED light strips (not to be confused with lights strings, above). These can be installed under your bed frame or at the back of a shelf to cast a colorful glow on the floor or wall, respectively.
Also, install LED lights strips on the back of your TV
Glow-in-the-dark star stickers for the ceiling
Switch out your overhead light for something fun. Like a full-on crystal chandelier.
If you still read those old-fashioned books made of paper, don't forget a good reading light.
All of these lights intended for night-time use should be connected to some type of smart plug, smart outlet, or simply be smart on their own. The last thing you want to do, as you're drifting off, is to get up out of your cozy cocoon and walk to the light switch. "Hey Google, turn off lights."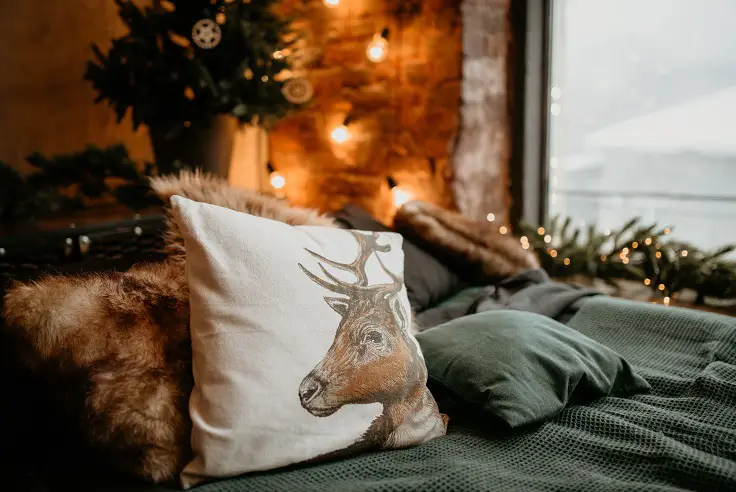 Cozy Curtains
Install a curtain rod on the wall right above the head of your bed. Install traditional drapes or sheer curtains. Or instead, drape a scarf valance. Or simply string lights.
Install a curtain rod above your closets. Install drapes to cover your boring closet doors. You can then leave your sliding closet doors open and simply hidden behind a curtain. (BONUS: pets love the free access to your closet.)
If you are into sleeping in a totally dark space, then replace your window curtains with the blackout variety. Instead of being constructed with one layer of material, as most curtains are, these curtains have an extra liner of similar fabric to block out the light.

If you like your old curtains, use them over your closet or above your bed
Alternatively, replace your window curtain rod with a double curtain rod and hang more than one set of drapes.
Include a smart device to close your shades or drapes at night and open them in the morning to wake you up with morning light

Or skip the blackout curtains and wear an eye mask.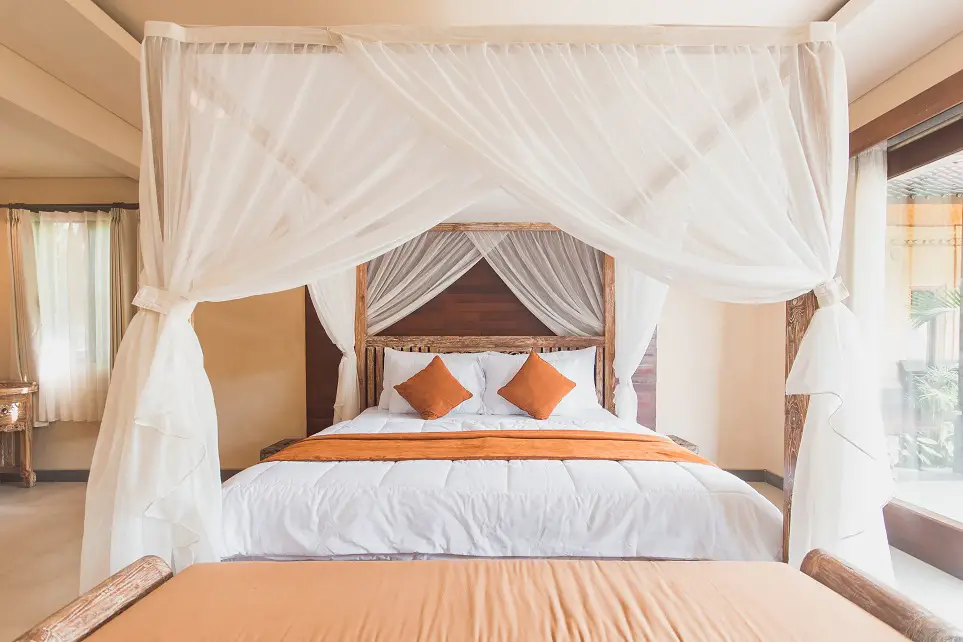 Cozy Décor
Is lounging in your bed comfortable? Do you have a padded headboard? With some wood, latex padding, fabric, nails, and a staple gun, you can construct a padded headboard and attach it directly to the wall.
Include a bench under the window for blanket storage.
As we've banned the throw pillows add a knitted or furry pouf.
What's on your ceiling? Have the popcorn removed. Paint it your favorite color. Perhaps a dark navy like the night sky. Or perhaps instead, a non-busy wallpaper. (Don't forget the glow-in-the-dark stickers.)
A lot has been written on the "correct" colors to paint a bedroom, based on little to no data. It's probably a safe bet that bright orange is NOT calming. But with the lights low, does it really matter? Go with what makes you feel best.
Or be bold and go with black on your walls!
As we've all been advised to remove our allergen-infested wall-to-wall carpet, we may find the new wood or tile floor a bit cold and echoey. That can easily be solved with the addition of more (allergen-attracting) soft pieces: upholstered furniture, bedding, curtains, and rugs.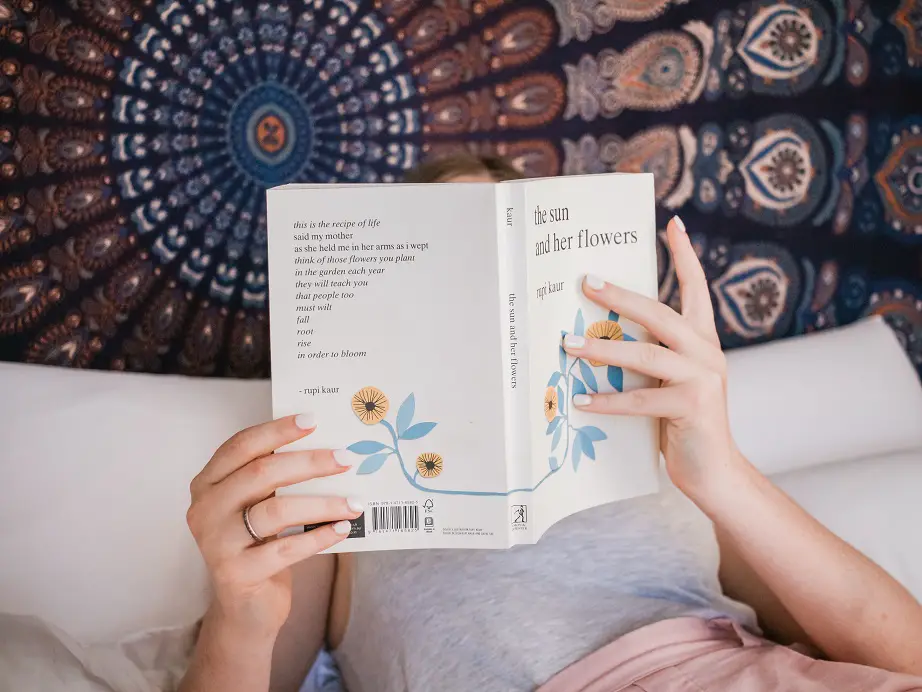 A current trend is to double-up on the throw rugs
Throw in a mirror or two to reflect those fairy lights (above). Mirrors may be mounted to the wall or sitting on a shelf.
For the Boho look, add macramé, light sheer curtains, and more chunky throws
Vintage items. Things you like or things that remind you of your childhood. An old clock, knick-knack or that heirloom quilt (above).
Pictures of people or places that are important to you. They don't need to be the places you've been but instead places you aspire to be.
Art that makes you feel cozy and calm
Plants, plants, and more plants. (Fake ones are acceptable for high inaccessible shelves.)
If you have space, throw up a Christmas tree. Keep it up all year round.
Cozy Sounds
I built a fishpond right outside my bedroom window. I fall asleep to the calming sounds of moving water.
A more cost-effective solution is an indoor (or outdoor fountain)
If you still have a TV in the bedroom (which we are no longer supposed to watch), then try playing a crackling fire. Much safer than the real version.
Like the fire, all the sounds can be digitally faked. "Hey Google, play windchimes".
Like silence? Go with white noise or simply earplugs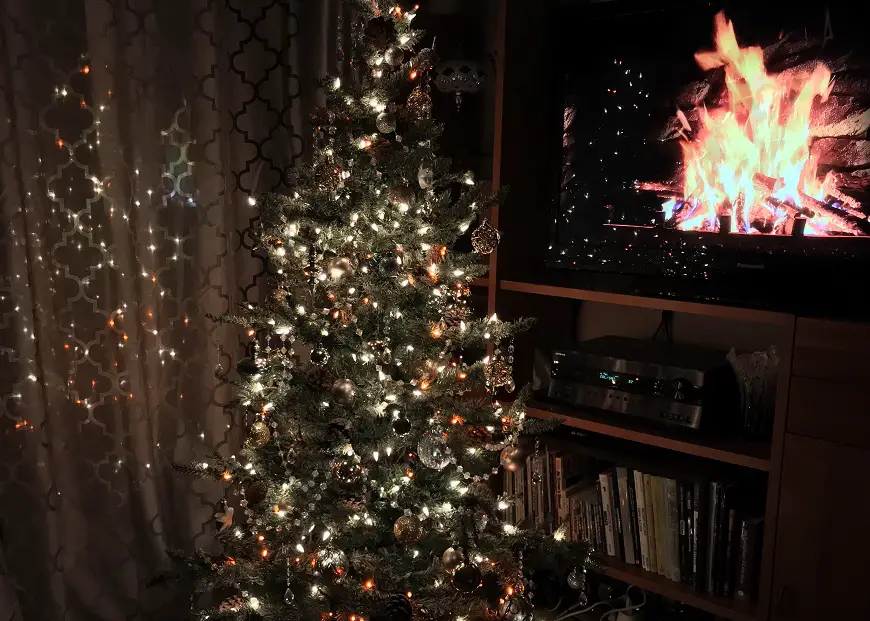 Cozy Beverages
Although a hit toddy sounds nice right about now, remember that alcohol before bed is not recommended. (But hey, I won't tell.)
Likewise, hot chocolate contains caffeine, which is also forbidden. Instead, consider decaffeinated tea. Although the data is limited, tea made of either chamomile or valerian may help you nod off.
Cozy Companions
Stuffed animals aren't just for kids. Use one infused with lavender. Gently microwave to release the scent.
But most of us prefer the warm-blooded variety, whether feline…
canine…
or human. Hopefully, they don't snore….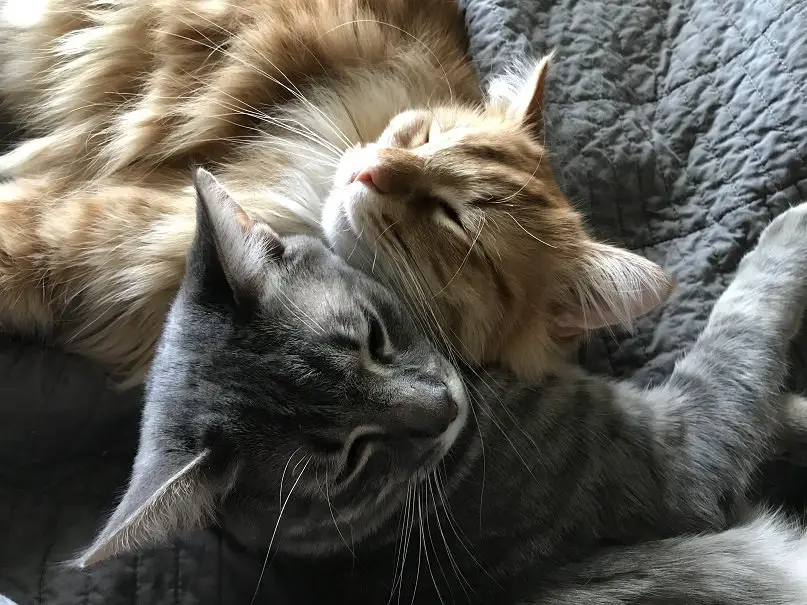 Nightie night.
---
Want to learn more about the products mentioned?
[If you experience issues with menus or links not working, it is most likely due to your Ad blocker.]