**This page contains affiliate links and I will be compensated if you make a purchase after clicking on my links**
Is that special someone getting enough quality sleep? Do they need help relaxing? Here are some amazing gift ideas. (Every single one of these items I use and enjoy.)
---
Silk pillowcases feel nice and are great for your skin. Unlike cotton, silk stays dry, and discourages the growth of bacteria, fungi, and other nasties.  And the smoothness doesn't pull on your skin.
And yes, I machine-wash them, and they turn out just fine…
Make sure you purchase genuine Mulberry silk, not polyester "satin". Momme from 19 – 25 recommended.
---
Every month Therabox sends a box of around eight items dedicated to relaxation and self-care. Purchase one box, or three, or more. . .
---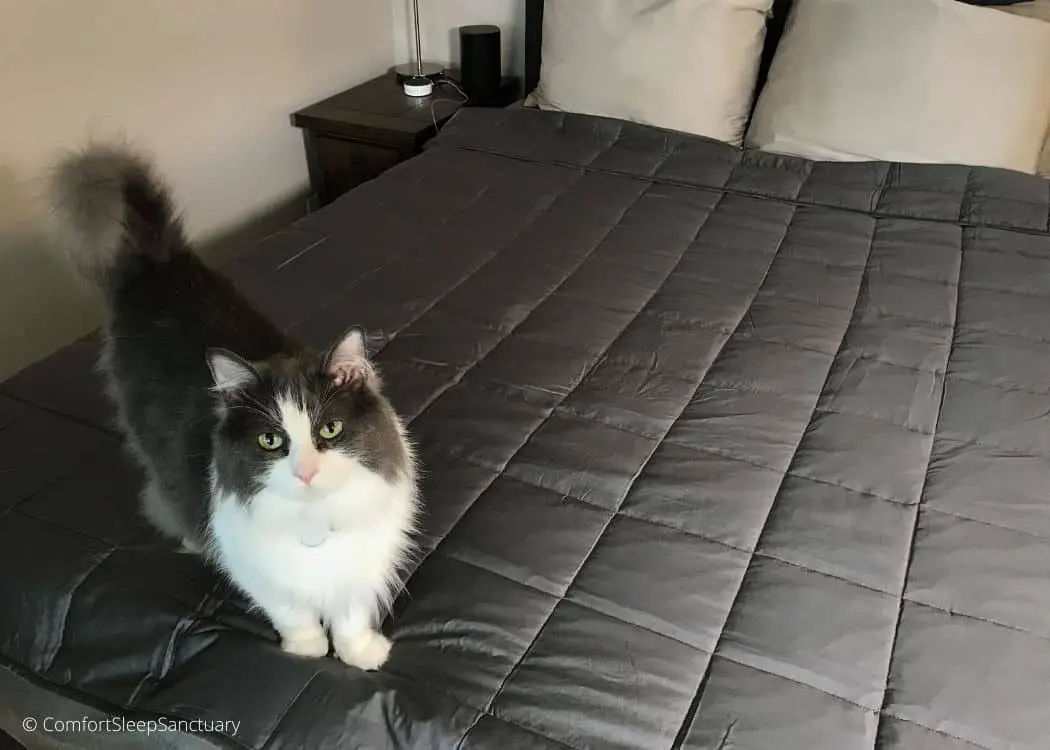 Sleeping under a weighted blanket feels glorious… And it may relieve stress, anxiety, and help you fall asleep. I purchased the cooling version, covered in bamboo, but for cool weather, blankets covered in Minky (polyester fleece) are also available.
---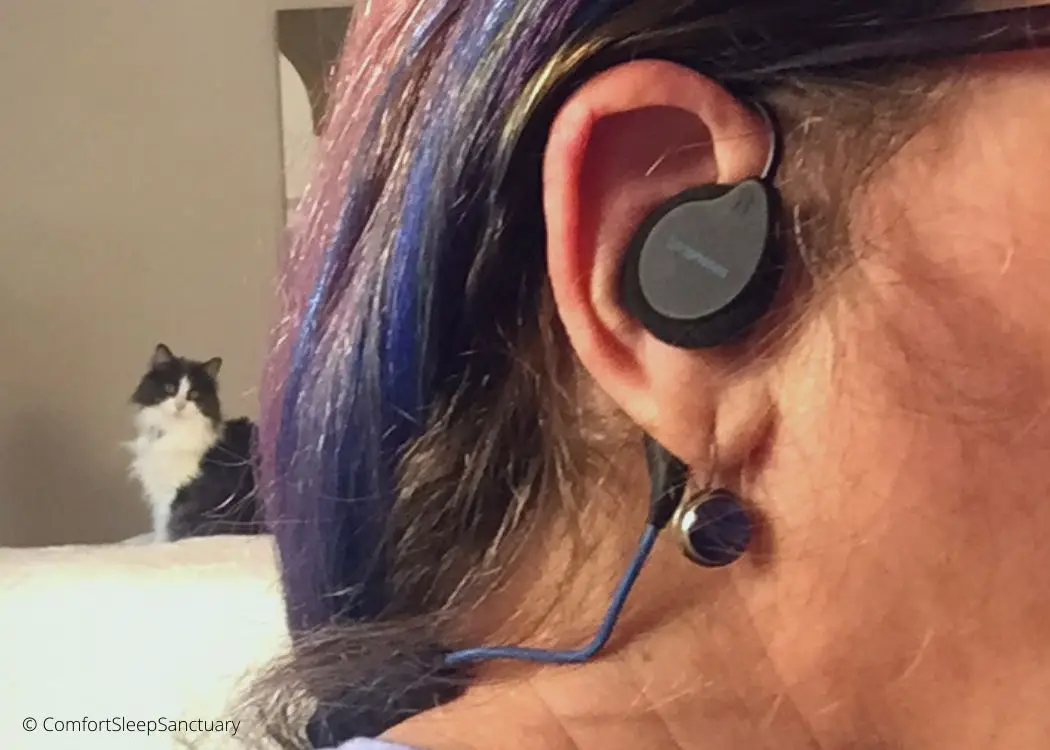 For that someone who likes to fall asleep to music or relaxing sounds… without disturbing YOU. The BedPhones have a flat design that makes them comfortable to wear in bed, even for side sleepers.
(Check out my full review HERE.)
If you work out with headphones, consider the sweat-proof Versafit Wireless Sport Headphones, also by Moonbow.
---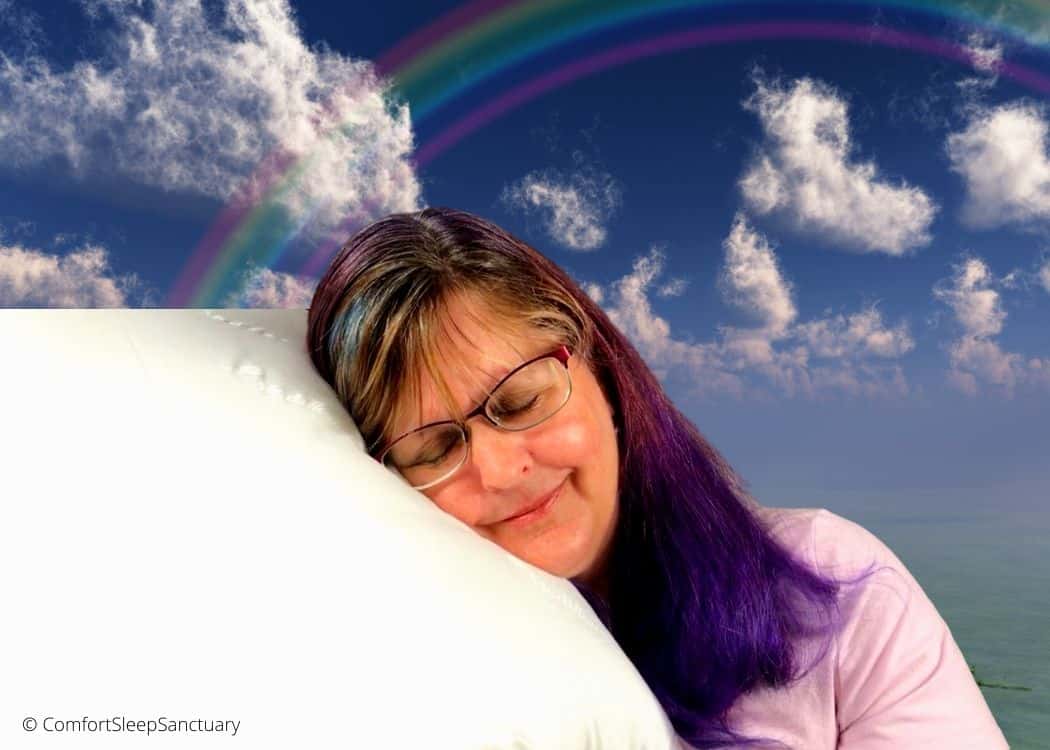 This pillow has an internal reservoir that you fill with water. (And no, it doesn't slosh around.) Designed for those with chronic neck pain, this pillow is also great for those who like to adjust their pillow to the perfect height.
(Check out my full review HERE.)
Available with standard polyester fill (the original), premium polyester fill (my pick), memory foam, or down.
---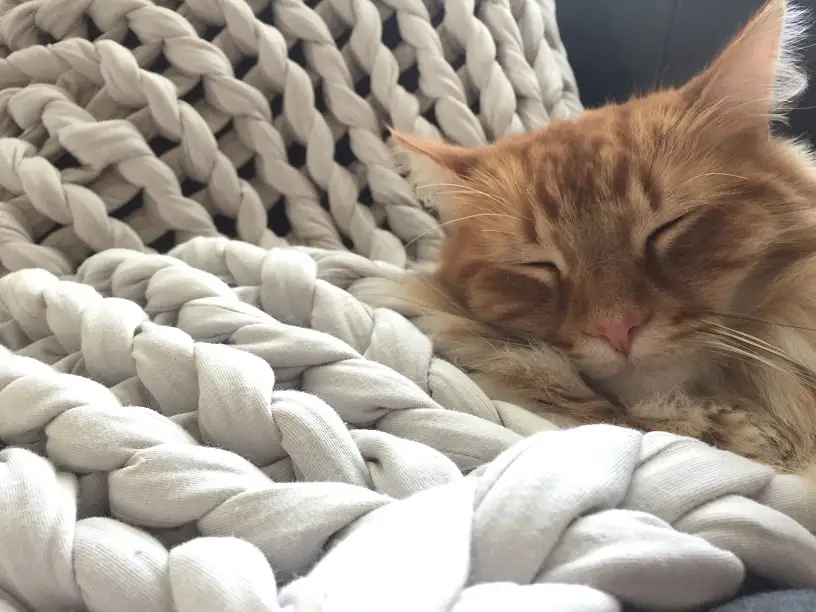 Weighted blankets can alleviate stress, anxiety, and may help you get a better night's rest. Unlike the traditional LUXOME (above) the Bearaby doesn't use glass beads to add weight, instead, the weight is from the material itself.
I prefer the cool versions made with cooling Tencel (the "Tree Napper" reviewed HERE), but for the holidays "Velvet Nappers" are now available.
---
Does your sweetie like long soaks in the tub? A hot soak (or shower) before bed may help you fall asleep.
Bath Bevy will send a monthly box of bath bombs, scrubs, lotions, and more! Purchase one box, or three, or more. . .
---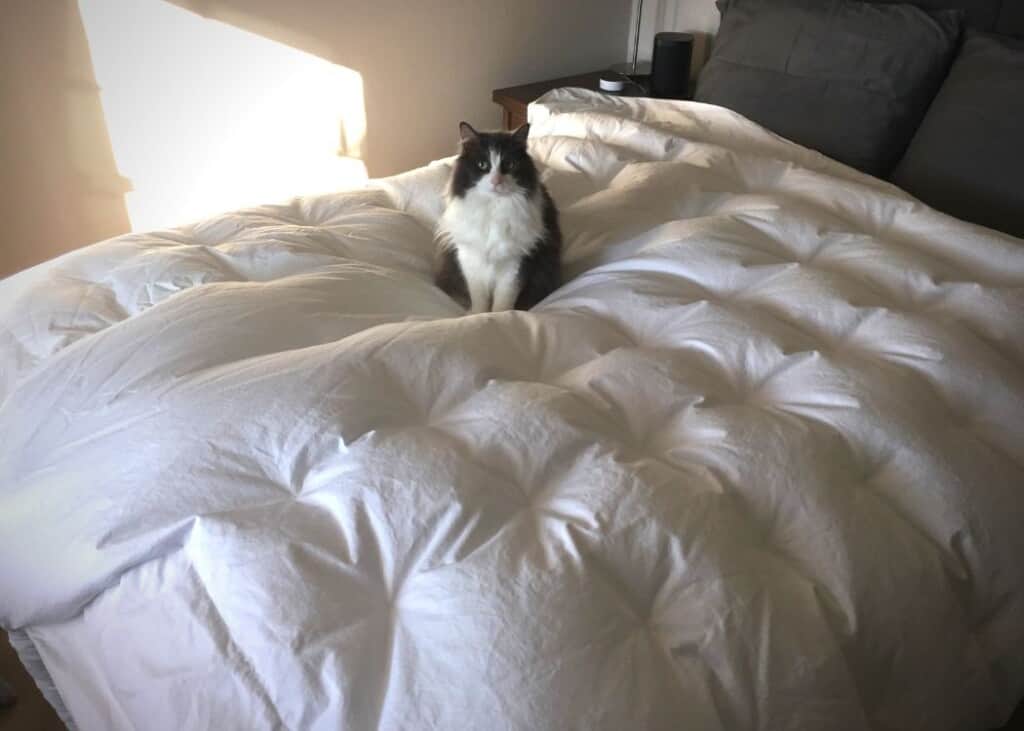 Sure, you could buy that special someone an electric blanket. But that's so last century… Instead, consider a complete cooling and warming system.
The BedJet works by blowing warm (or cool) air under the covers. You control the fan speed, temperature, and timing. Perhaps you like to be toasty when you first get to bed, but then cool off as you sleep. The BedJet allows you to create unique temperature profiles.
(Check out my full review HERE)
Does one of you sleep hot and the other cool? For, couples, get the Dual Zone Climate system. And everyone will be happy!
---
---
Top photo © SHOTPRIME via Canva.com
[If you experience issues with menus or links not working, it is most likely due to your Ad blocker.]