**This page contains affiliate links and I will be compensated if you make a purchase after clicking on my links**
Best Value
The best value isn't necessarily the cheapest. Something cheap that wears out after a few washes is not a good value. Likewise, bedding that doesn't allow you to get a good nights' sleep because you're either too hot or too cold, is also not a good value.
You need to find the best compromise between the quality you need and the price you're willing to pay
Best Quality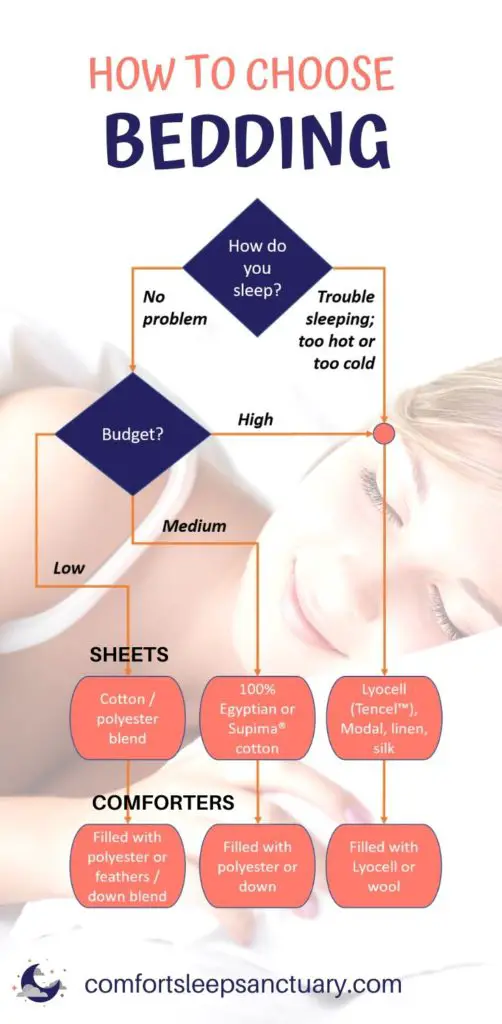 Quality can be defined in many ways. You want bedding made of good materials and manufactured to withstand years of harsh wear and washings.
(To many of us, eco-friendly materials and manufacturing processes are also important.)
We want bedding that is easy and inexpensive to care for (e.g. no dry-cleaning). We all know that cotton and polyester hold up to machine-washing, but other fabrics do as well, including felted wool, and down.
Even silk.
Most importantly, we want bedding to keep us cozy in the cold months and cool in the warm months. And vice versa.
Keeping warm may simply require adding another layer but staying cool is more challenging. Fabric should breathe, or freely allow airflow. And it should keep you dry.
We all perspire. Polyester and cotton will keep that moisture next to your skin. You'll become clammy in the winter, and hot in the summer.
A better plan is to use a fabric that wicks moisture away from your skin. This includes high-performance polyester designed to just that. But also, natural fabrics, such as Lyocell (Tencel™), Modal, wool, silk, and linen.
Note that even though cotton breathes, it doesn't make this list. If you're prone to over-heating, cotton sheets will get damp.
Besides comfort, staying dry is also important to your health. A humid microclimate under the covers becomes a breeding ground for everything, including dust mites, mold, and bacteria. Something to be avoided for those with allergies and skin conditions, including acne.
We also want bedding that feels nice against our skin. This will be a personal preference, but fabrics such as Lyocell, silk, and yes, polyester, are considered the softest. Cotton and linen can also feel soft, but only after many wash cycles. (Indeed, linen bedding is usually stone-washed first.)
How to choose cotton bedding
For those committed to cotton, look for the following traits:
No, more is not better. Higher thread-count sheets cheat by using thinner threads
Long and extra-long-staple cotton such as Egyptian cotton or Supima® cotton (made in the USA)
Not all cotton is created equal. Extra-long staple cotton is more durable and produces a softer, shinier fabric
A sateen weave is shinier and considered more luxurious. It is also a tighter weave and doesn't breathe as well as percale. Choose wisely.
100% cotton vs cotton/polyester blend
100% cotton has the best breathability, but cotton/polyester blends are less expensive and are more durable than 100% cotton. The blend may be 60:40 or 50:50 cotton and polyester.
The traits above describe bed sheets. Comforters and duvets may also have an all-cotton or cotton blend cover surrounding either a down or polyester fill ("down alternative"). These comforters should be machine washable.
Note, that true down is the soft under-feathers of the goose, while "feathers" are the rough outer feathers. "Feathers" have quills that can work their way out of any cover… and poke you!
Buyer beware, many pillows and comforters labeled as "down" have a percentage of feathers.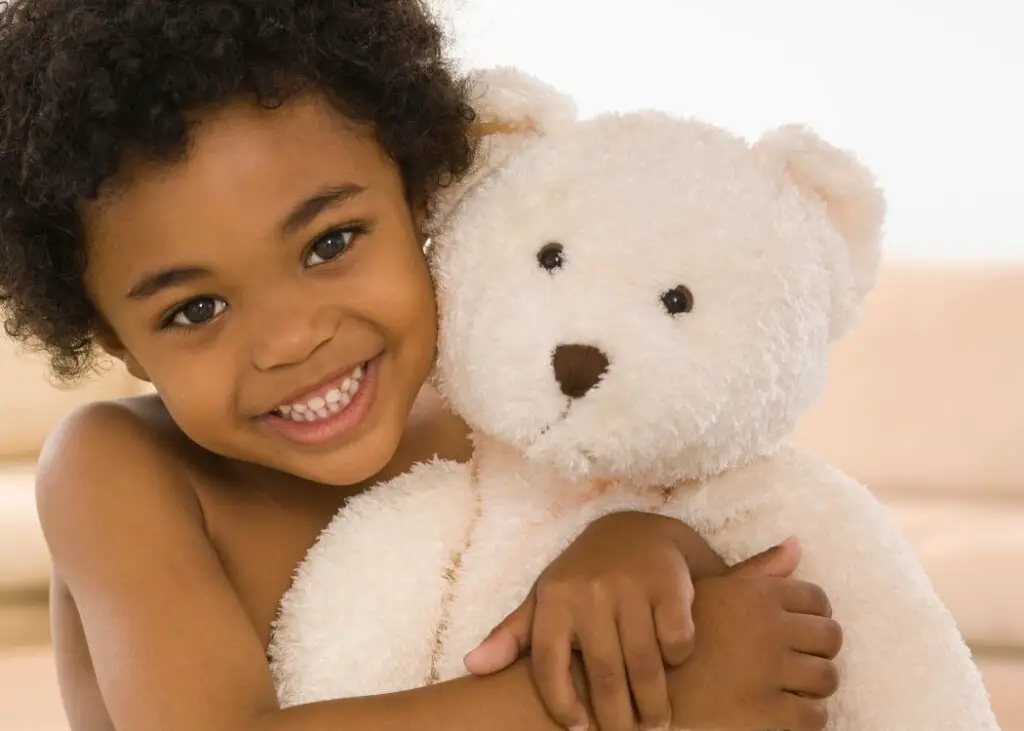 Choosing pillows
Pillows may also have an all-cotton or cotton blend cover. Pick your fill carefully as all have different feels. In addition to down, down alternative, and feathers, you can pick foam. Foam—usually memory foam—comes either shredded or as one contoured solid piece.
Except for the solid piece, most pillows come overstuffed. Feel free to remove some of the fill to adjust it to your liking.
Side sleepers will need a loftier pillow than back and stomach sleepers
How to avoid cotton bedding
It will cost a bit more, but the rest of us are staying away from cotton completely. For those on a budget, bedsheets of high-performance polyester are the least expensive in this class but may not have the smooth silky feel you prefer.
Likewise, there is cotton that has been treated to improve its wicking ability. However, the effectiveness of this approach is unknown. (Personally, I've found these types of bed sheets indistinguishable from regular cotton.)
For sheets, look for Lyocell (Tencel™), Modal or Bamboo. Despite the "unnatural" names, these fibers are natural fibers derived from wood pulp. Lyocell has a feel half-way between cotton and silk.
Also, consider linen. You may need to wash it several times to soften it up, but its far more durable than cotton. Families have been known to keep linen bedding around for generations.
If you're feeling wealthy go all out for silk. Yes, it can be machine-washed, although some shrinkage and loss of shininess will result. (Air-dry only.)
Not so wealthy? Buy silk pillowcases.
You can purchase comforters or duvets with a lyocell, or a similar cover. Like their cotton cousins, these comforters may be stuffed with either down or down alternative (polyester). Look for other fills, such as lyocell and wool.
For blankets, look for lyocell, bamboo, or simply wool. And yes, "felted" wool should be washable (as the agitation of machine-washing turns wool into "felt" to begin with).
Avoid the fluffy thick duvet
That duvet may look nice in the picture, but will it fit in your washing machine?
Consider a thinner "comforter" or better yet, an even thinner comforter which may be marketed as a "blanket". You can use it all year round. Simply double-up in winter.
To protect your duvet/comforter/blanket you may wish to purchase a "duvet cover". Your duvet cover should follow the same rules as your sheets. If you're avoiding cotton, then look for one made of Lyocell or bamboo.
Duvet covers can be a big pain to get on and off. Alternatively, use a hotel trick, and "triple-sheet" your bed. In addition to your top-sheet under the duvet, place a second top sheet on top of the duvet. This is your new bedspread.
Adding weight
A new trend in bedding is the weighted blanket. If you enjoy the feel of having a half dozen quilts piled on top of you without the suffocating heat, then try out one of these.
Start with something low in weight—around 10% of your body weight—and work up if you need more.
If you're a back or stomach sleeper you may prefer more weight than a side sleeper. Good luck.
---
In summary, if you sleep just fine, budget choices, such as cotton and cotton blends will be the best value for you.
However, if you have temperature sleep issues, then high-quality fabrics that keep you dry, such as Lyocell or linen, may be worth the extra "investment".
---
First photo credit: ©Unknown via Canva.com
---
Want to learn more about the products mentioned?
[If you experience issues with menus or links not working, it is most likely due to your Ad blocker.]